Compressed Image: 10inch / 250mm at 300dpi - Adobe RGB JPG file

David Myers of Digital Masters has over 35 years fine art and photographic exhibition
printing experience. David works closely with you to 'optimise' your images
with online 'approval' and 'before & after' proofs to enable the production of
hand crafted archival prints that exceed your expectations and meet
the quality standards laid down by the Fine Arts Trade Guild...
...but our prints will only match your screen when your monitor is correctly adjusted!
Does your monitor match your prints? Do your prints match your monitor?
Don't get 'caught in a loop' trying to adjust both monitor and printer settings!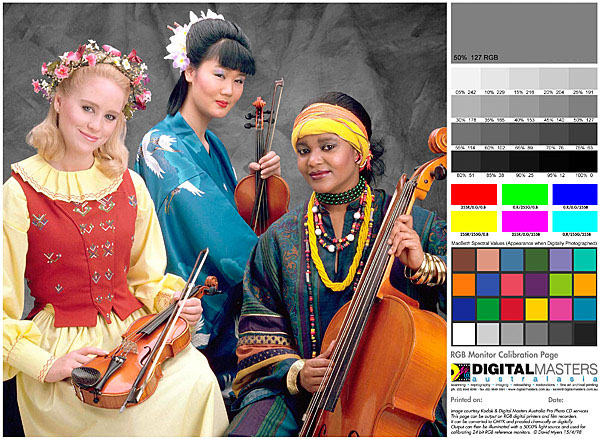 Download our 'Master Print File', print out and adjust your monitor to match...
250mm Print in 'Adobe RGB' profile for professional printing: Open / Download Master Image ( 940kb )

If you don't own a professional standard printer with ICC profiled photo quality media
you can order a 250mm calibration print from us for $25.00 + packing & postage

Order a 250mm Print - Epson UltraChrome K3 Oil Pigment on Kodak 260gsm premium gloss paper: eMail
Our reference image can also be printed on other fiber papers, rag vellum and canvas by quote

We have used and recommended GTI professional print viewing booths since 1990
They now make 'entry level' desktop units that you can't afford not to own...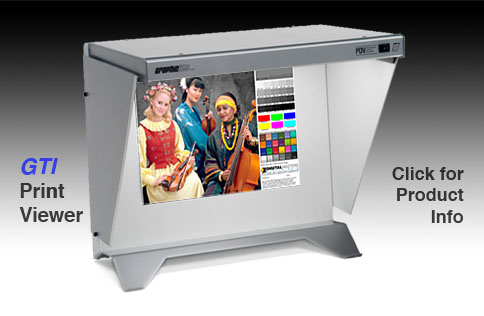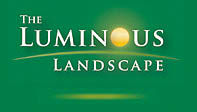 See Luminous Landscape's 'Evaluating Your Prints Properly' tutorial: Link
See Russell Brown's 'Colour Managed Printing from PhotoShop' Video (click image below)

Below is a video tutorial guiding you through colour managed print workflows for both Mac OSX and Windows.
Click on the image to run the high resolution video. Quicktime required: Free Quicktime Download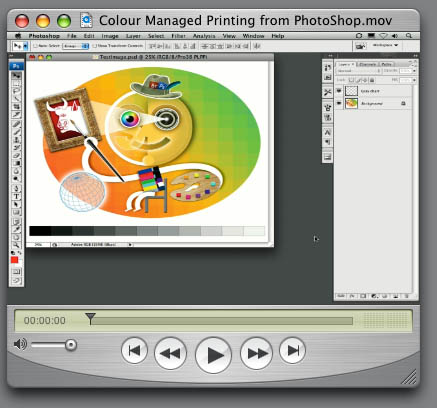 Author: Russell Brown - One of the developers of Adobe Photoshop
View his brilliant tutorials online: The Russell Brown Show


QUESTIONS? eMail DAVID MYERS
DIGITALMASTERS australasia
homepage