DMA now specialises in the highest quality 'digital mastering' of artworks, prints and film via professional scanning and
studio artwork digitisation systems. David personally handles all of the retouching work for restorations and enhancements.
As Fine Arts Trade Guild certified master printers we also produce large format archival Giclee photo & canvas pigment prints.
All of your projects are handled personally by David Myers consulting directly and online, working with you through every step of
the digitisation, imaging, retouching and printing processes. Multiple approval proofs are sent ensuring complete satisfaction!
Save money on our archival 'BIG Canvas' print promotion with free 'image fixes' and online
'Before & After' approval proofs! Why not send a file for an obligation free image assessment?

Our BIG Canvas print sizes utilis the full canvas roll width to minimise wastage and give you BIG Savings. We can fix up and optimise your images for free, add a custom gallery wrap border (see below) and send you an online proof for approval prior to printing. We create special 'Gallery Wrap' framing borders or we can supply unframed for low cost mailing. Full info & prices


Unique custom 'Gallery Wrap' borders and professional stretch framing for exhibition quality presentation. Info
Scroll down the page for some examples of our services...
We can optimise, retouch and 'stylise' your images and send a proof prior to printing...

See lots more examples of our rapid 'image fixes' and makeovers' in our gallery. Click on the images above
If you don't want cheap and nasty 'print-as-is' low quality non-archival inkjet prints on fake plasticised Chinese 'canvas' then you should send your files to DIGITAL MASTERS australasia. I will: 1. Personally optimise the images to perfection. 2. Send you 'before and after' comparison proofs. 3. Design custom 'frame wrap gallery borders' to your choice. 4. Print with archival oil pigments on the world's finest museum grade artists' satin cotton blend canvas and finally 5. Apply 5 coats of satin UV lacquer for abrasion resistance!
Access the custom imaging and fine art printing services that pro photographers use!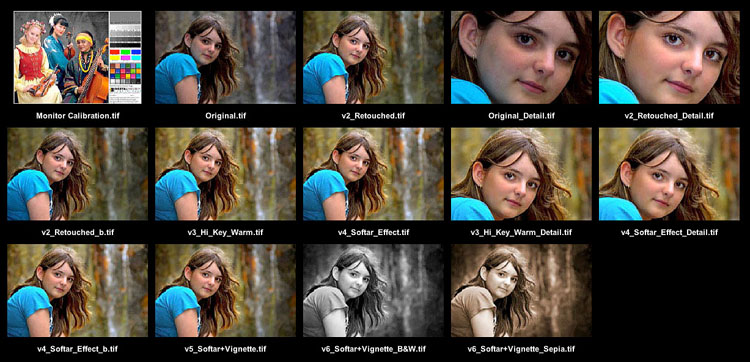 We work with you online optimising & retouching to style your images to perfection! Click images for info

Sometimes a little expertise from a fine art retoucher / printer makes all the difference: A little exposure correction, warmer colour balance, tonal optimiisation with otimised shadow and highlights, softened backgounds, a little cosmetic retouching and maybe a touch of vignetting. Here is a link to a gallery of the above images showing how I can take a basic snapshot and turn it into a beautiful 'digital master' image: .Image Optimisation & Effects Gallery


.Simply click on the big red + for file transfer information!

Scanning and archiving old pictures: "Honey I Digitised the Family!"

Why not get everyone's old family albums, shoe boxes full of prints and slides, get everything digitised properly and create a family image archive before it is too late and those precious photos fade away! We have been creating government and corporate image archive libraries for over 20 years and have a huge range of options.
We even provide free online galleries with PRIVATE ACCESS links so you can share your images with family and friends. See these examples: Family Archive Collection • Bondi Surf Bathers Life Saving Club • Rural Fire Service • North Bondi Surf Life Saving Club

Examples of Some Recent Interesting Projects...
A huge 1m x 1.3m Archival Exhibition Canvas from an (old) iPhone image!
Julian Knysh's 'Tarkine Forest' image. Image optimised and created for the 'Save the Tarkine Rain Forest' fund raising exhibition.
Shot quickly on an Apple iPhone at the end of a video production session for "Through the Trees and the Forest - Battle for the Tarkine". Multiple copies of this edition 1.3m canvas print have sold for up to $2,000 each - The top selling fund raising print Vist the project website: Battle For The Tarkine

Professional Photo Restorations. Click on the image to view the 'before and after' proof that we supply before printing.
David Myers has been restoring old photographs since the early 1970's. DMA Services: Scanning & Fine Art Printing Photo Restorations: Info Page See full frame image: Before & After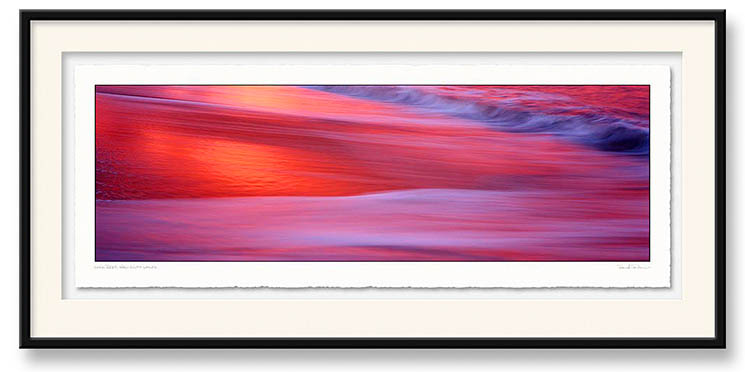 The EPSON International Pano Awards...
David Jenkin's Long Reef Sunset received a Silver Award and was ranked 14th in the World. Click image to enlarge
A 6 x17cm film scan, 24" x 60" archival cotton rag print, deckle edge 'ripped', raised mount in a 'shadow mat' box frame. An example of how we craft and present your images! DMA Services: Scanning & Fine Art Printing Photography Links: Nomad Photo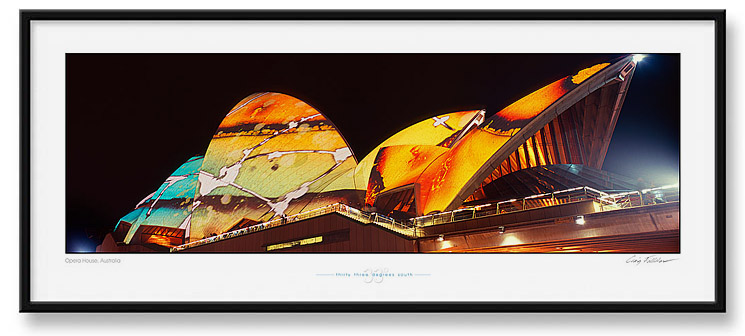 Craig Fallshaw's 'Opera House Art'.
A 6x17cm ultra high resolution film scan, 18" x 44" archival pigment print with custom border design. DMA Services: Scanning and Printing, custom template border design: Canvas. Photography by Craig Fallshaw:

David Jenkins' 'This is Me' Exhibition.
Scans of Hasselblad 6x6cm frames with our custom sepia and tonal maps. DMA Services: Scanning, Printing and Retouching Photography & Concept: Nomad Photo Exhibition: This is Me David's 'This is Me' is exhibition is now available as a book: Click for info

Young Endeavour - Digital Art Restoration. Click on the image to view the 'before and after' proof.
DMA Services: Scanning & Fine Art Printing Photo Restorations (All retouching by Davd Myers personall).: Info Page See full frame image: Before & After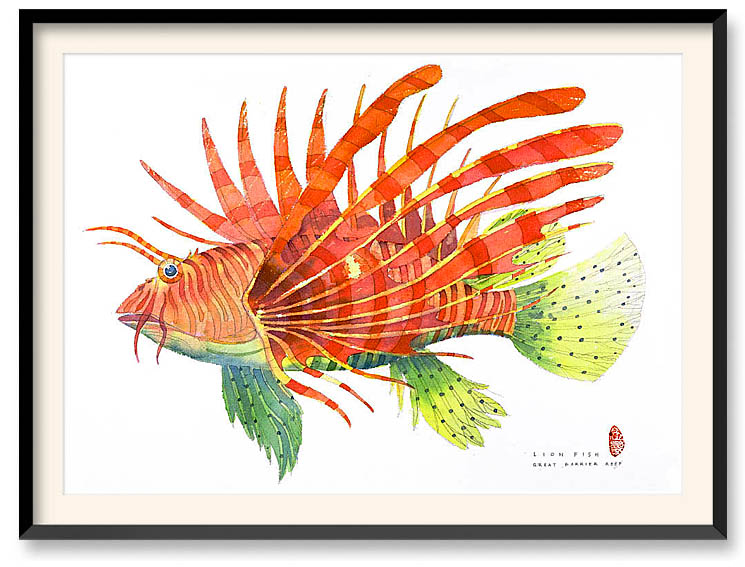 David Wardman's 'Angel Fish'. Click image to view an example of one of our online client galleries.
A1 Art digitisation and archival giclee cotton rag prints. See more of David Wardman's creations at his website: Mad Parrot Studios DMA Services: Digital Reprography of Art & Fine Art Printing. Info on Breathing Color Velvet Cotton Rag Vellum
Digital Art Restorations: 'Douglas Bader's Dogfight'. Click on the image to see a large 'before & after' proof.
The orginal was a faded poster -a highly prized collectable, hand signed by both pilots but almost faded to extinction due to the original being a non archival offset print. We scanned the faded original, created masks for selective colour regeneraton, retouched damage, and airbrushed significant areas after referring to hisitoric miltary documents. DMA Services: Scanning & Fine Art Printing Photo Restorations: Info Page See full frame image: Before & After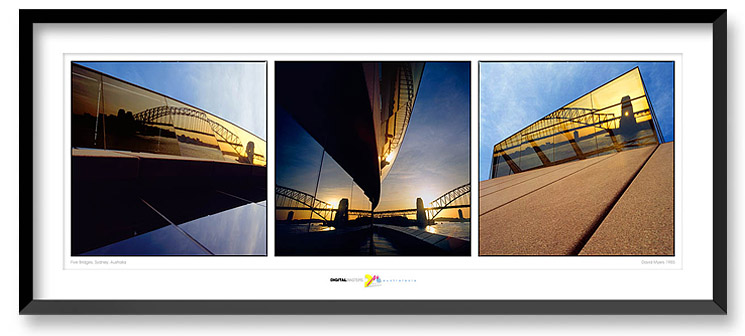 David Myers' 'Five Bridges'. Click on the image to see a larger version.
Three 6x6cm film scans, hand retouched to remove fungus damage. Border design with 'faux shadow mat' effect and Hasselblad film frames. Archival pigment 16" x 40" photo lustre print.DMA Services: Scanning & Giclee Printing & Retouching & Restoration Fine Art Framing: Framing Workshop

David Myers' Apollo 40th Anniversary Moon Landing High Resolution Panorama.
Assembled from a montage of original of NASA high resolution photographs taken on a 'moon modified'' Hasselblad ELM camera. .Click to view 'Zoomify' Image Call for print prices
Digital Asset Management and Online Image Archive Galleries





ONLINE IMAGE GALLERIES: Click on the logo above to view some of our client's galleries with thousands of images!
SPONSORSHIP: We offer part sponsorship of digitsation, imaging and online gallery costs for important Heritage projects
See: North Bondi Surf Life Saving Club, Bondi Surf Bathers LSC and NSW Rural Fire Service online image archives.




Is your monitor calibrated for accurately viewing images?
You should see dark grey squares in the top 'black' bar. Quick Calibration




..Simply click on the big red + for file transfer information!


.. Visit our Digital Masters'

pages for the latest news!

Site design, imaging and creation by David Myers of DIGITALMASTERS australasia Online since 1994